March 25, 2022
Episode 8 – 1970 Hijacking: Sali Schindler standing strong in the face of terror
by Miriam Oles and Rabbi Judy Schindler
On September 6, 1970, Sali Schindler, Eliezer's wife, boarded a plane from Zurich, Switzerland, to New York. About one hour after takeoff, the captain stated, "We will not be going our way but do not be frightened, we will be going to a friendly country." That was the start of a several days long hijacking to Amman, Jordan, by Popular Front for the Liberation of Palestine.
Soon after a man and woman came down the aisle with Arab headdress carrying guns. "Immediately I became afraid," Sali, our grandmother recalled, "because I am a Jew and knew that we were hijacked."
Sali Schindler, who continued her company A & S Schindler in Munich, Germany, with Nazi employees until 1938 and who rebuilt her life as a refugee chicken farm in New Jersey, stood strong in the midst of another unthinkable act of terror.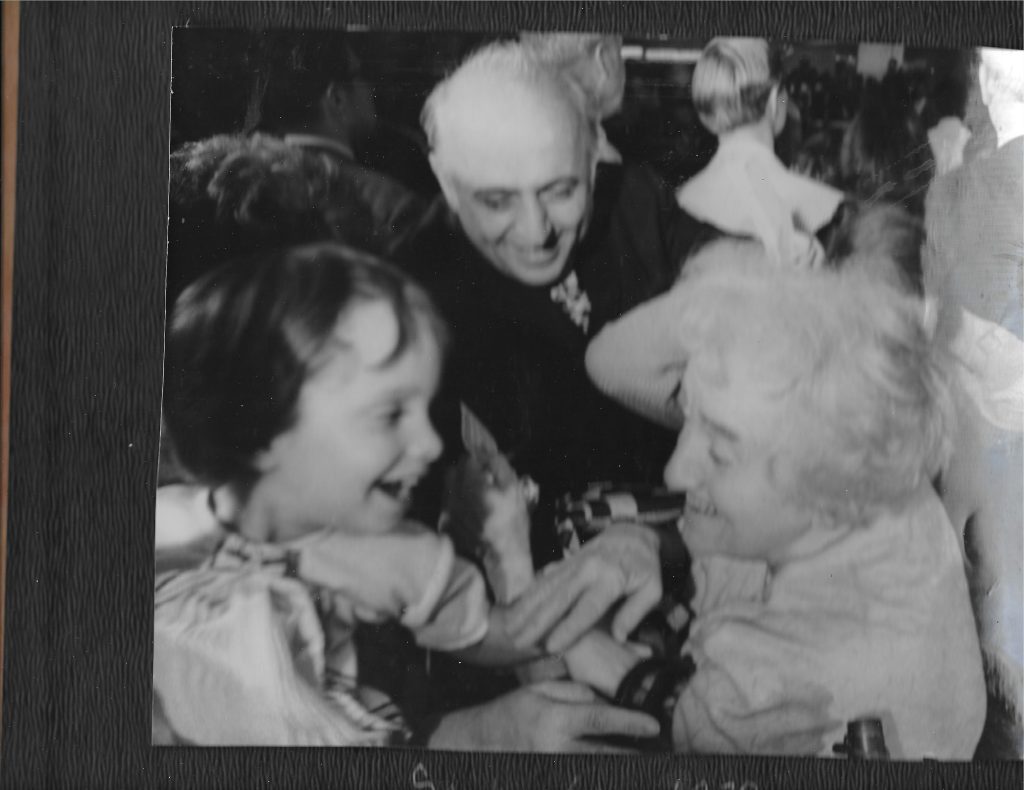 Sali Schindler being greeted after being freed from being held hostage in Jordan. She is met at Kennedy Airport by granddaughter, Judy Schindler, and son, Rabbi Alexander Schindler.