November 9, 2016
We Pray for Our Nation and Its Leaders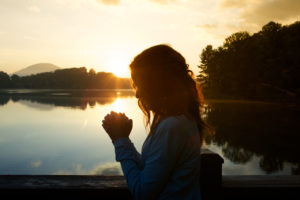 In large part, I had a sleepless night.
I am so tired of statistics and polls.
47.5% of Americans voted for Donald Trump
47.7% voted for Hillary Clinton.
Yesterday polls said that if Trump became President
21% of Americans would be concerned
37% percent would be scared.
We are a divided nation.
We are an anxious nation.
We are a tired nation.
And the reaction of the world
does not seem too distant from where we are.
Global markets dramatically declined out of fear.
Global leaders are wondering whether America
will close our borders to people and to trade
and reject our global responsibilities.
Sleep today, my friends.
Tomorrow we have a lot of work to do.
We cannot be complacent.
We need to continue, day after day,
to voice our vision and bring others along.
Know your representatives. Know how they are voting.
Know what issues your state and country are debating
and weigh in to the democracy
that is central to our American existence.
Listen not to polls but to people.
Ask questions of those who voted for the other side
and find common ground for moving forward.
Our country was calling for change.
On this morning after,
let us do everything in our power
to make that change as positive as it can be.
As part of Jewish worship, we pray for all
who hold positions of leadership and responsibility
in our national life
We ask that they be blessed
and that they be responsive to God's will
(which I would also call the greater good)
so that our nation may be to the world
an example of justice and compassion.
May it be so.